For my birthday this summer, my family gifted me this lovely light for the dining room: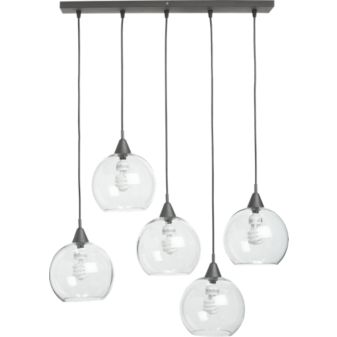 It's the "Firefly" pendant from CB2. *Love the name.*
Erik and Dad installed it pronto. I was left with some long sheets of bubble wrap. My little sister and I (like all little kids I'm sure) loved jumping on that stuff growing up. I used the bubble wrap to make hopscotch for another pair of sisters I know.
First, I cut them into even sized squares (10).
Next, I used electrical tape to put some not so glamorous numbers on the squares.
Here are the girls jumping:
I didn't stick all mine together. As you can see, it got a little wonky. The good news is the girls were able just to set up the squares, hop on random ones, and tally points based on which number they got to pop (good adding practice).